How We Sanitize the Clinic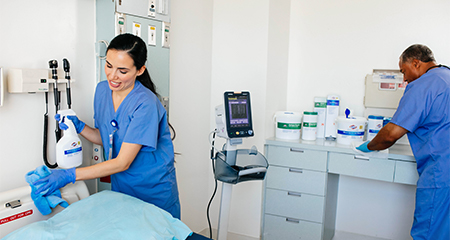 With the shift to the new normal, businesses are forced to adapt to the changes brought about the pandemic. One of these changes is an additional safety protocol that any  individual visiting any establishment has to go through. And as one of the premier healthcare institutions in the country, we have invested in some of the market's best sanitation devices in order to provide our patients the quality healthcare that we continue to provide for them.
Here are some of the safety protocols we require our patients to go through before visiting the clinic.
1. Consultations by appointment only.
Social distancing is a must now and on that note, we make sure that there is only a limited number of patients and staff inside the clinic so we can still follow the proper 2M distance per person. We ask our patients to schedule their appointments beforehand so we can accommodate them. You may schedule your appointments through Facebook or by signing the appointment form at Zi Institute.
2. Sanitation Steps Before Entering the Clinic
Sanitize your shoes on the sanitation mat. 
Sanitize hands on the hands-free sanitation station
Wear protective footwear.
Temperature check.
Fill-up health declaration form.
3. In-Clinic Sanitation
Of course, we equip our staff with head to toe PPEs to ensure their safety. We've also installed plastic partitions in our derma room for our patients that require close up treatments. This is to make sure that there is still some barrier between our staff and patient. We've also invested in sanitation devices like air purifier, UV bed bots, and fog sanitation for the operating room.

We take safety protocols seriously because we want to make our staff and patients feel safe. In this time of pandemic, we still want to be able to provide our patients the quality service they expect from us, that's why we don't hesitate in investing in these sanitation items.

Zi Institute is open Mondays – Saturdays from 9 AM 6 PM. Make sure to schedule ahead of your visits. Walk-Ins are NOT allowed as of now.

We long for the day that we can interact with our patients without these barriers again and welcome them into the clinic like old times, but for now, we must do what we can to fight off this pandemic and we hope that everyone is also doing their part.

PS: Don't forget to wear your mask and wash your hands!