Netflix Series Destroys the Stigma on Cosmetic Surgery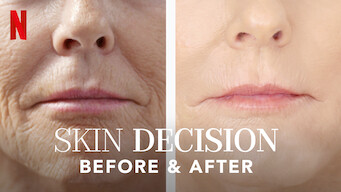 A new Netflix show about plastic surgery called "Skin Decision: Before and After" is available for streaming on Netflix. "Skin and beauty expert Nurse Jamie and plastic surgeon Dr. Sheila Nazarian use the latest procedures to bring out their clients' best selves," is the synopsis for this show. Starring people from different walks of life undergoing plastic surgery, it will feature the before and after outcomes of each procedure. From covering up scars to overcoming weight loss struggles, the show represents different people who have gone under the knife.
This show is unlike any other show centering around plastic surgery as it does not further stigmatize the procedure. Labeled "feel-good" by its viewers, this show will feature the positive feelings patients feel after getting their choice of beauty alteration.
Many shows in the past have focused on plastic surgery as a risky process — highlighting accidents and dangers. Not only does this discredit the expertise of the plastic surgeons, but previous shows have also convinced people not to proceed with the surgery altogether either through guilt or fear.
"Skin Decision: Before and After" takes on a refreshing new perspective as it focuses on each of the patient's transformative journey. Viewers can easily find someone to relate to, from being someone who has thought about getting surgery to someone in the process after getting surgery, this show will be your perfect companion. Covering different types of surgery such as breast augmentation surgery, tummy tuck, and more, season 1 is currently available on Netflix.
If you're interested in undergoing plastic surgery, Zi Institute is the best plastic surgery clinic in Manila. You can book an appointment now on their website.